Hotel Road Self Storage takes pride in the self-storage services we provide.
If you would like to submit your review, simply click the button below.  – Thank you!
Hotel Road Self Storage
Average rating:
12 reviews
Jul 16, 2019
They are a very clean and friendly facility and I would tell everyone how great they are and how they worked with me when I removed my stuff
Jul 3, 2019
We have stored equipment at this location for 8 years. They accept our deliveries. We never need to worry about being there. The staff is trustworthy and great to deal with.
Jun 5, 2019
I have had a storage unit here for over 10 years and could not be happier. The facility is always immaculately clean and well maintained. The staff are kind and thoroughly professional. I highly recommend Hotel Road Self Storage. Great place, great service, and always kind and helpful staff !!!
Mar 18, 2019
We've been here for going on 5 years and you couldn't find a better facility!
It's always very clean and the staff does a great job receiving and notifying you when packages arrive. Being climate controlled is the best! And with two covered loading areas you never get wet or snowed on. There's also a loading dock for big trucks and pallet jack. It's also conveniently located, close to the highway.
Mar 18, 2019
"...I have been very pleased with every aspect of Hotel Road Self Storage. My business has been a customer for nearly a decade and they continue to bring value each day. The facility is climate controlled, clean and convenient with 24 hour access.
The staff is friendly, signs for any packages and alerts me when they arrive. I can pick them up anytime from a secure location and also have access to high speed internet...."
Feb 20, 2019
I read the review about no restroom but I stopped by to see the facility and found there is a restroom in the office and was told by the office lady that tenants could use it anytime during office hours. They do not have one in facility due to safety concerns for the tenants with 24 hour access to the facility.
Feb 19, 2019
This is a great storage facility! 100% climate controlled - very clean - great office staff!
Feb 14, 2019
Love this place. Can't beat the climate controlled atmosphere. I have rented from them on 2 different occasions. Would highly recommend renting here.
Feb 14, 2019
I love Hotel Road Self Storage
Feb 13, 2019
Great facility! Nice and clean and office people are very nice!
What Customers Are Saying On Google

I have used this place twice when making lifestyle changes, and I am currently renting an ample space for my things. It is an easy place to unload or reload to, and the temperature stays just right year-round.
N. James
8/12/2019

Clean easily accessible and great customer service. Will be using this storage again if I find myself in the future needing to.
Brittany Turcotte
7/16/2019

Extremely reasonably priced and love that I can get in and out 24 hours a day!
Kellian Ritchie
5/31/2019

Its nice inside. Climate control ect
tim wing
5/23/2019

Its nice inside. Climate control ect
tim wing
5/23/2019

Great people and a teriffic facility. I've used them for 12 years.
Stephen Schroeder
5/01/2019

This place is the best maintained, controlled storage facility I have seen. WARNING: There are no restroom facilities! However, they have dollies, loading docks and an easy to use security system.
Nathan Wing
10/03/2018

Clean, secure, affordable and ease of filling and emptying a unit. The staff is great to work with!! Highly recommended.
marc Beaudry
9/10/2018

Secure. Friendly. Accommodating. Clean.
Chris Saretto
6/09/2018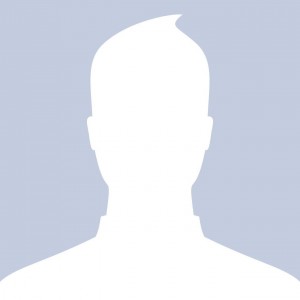 I rented a 15' truck. Everything went well. Beverly was VERY accommodating. I wanted to pay with cash and so Beverly held off on processing my card until I could make it back in to use cash. She also was very upfront and clear about the gas gauge being slightly below where it needed and gave me the option to take the truck to a gas station. I'll definitely rent here again.. especially considering how busy and disorganized the Auburn uhaul location is.
Ian W.
2/22/2018

Front desk lady is super
Place is clean. Cost reasonable.
Michel Hallet
12/11/2017

This is a great storage facility. They have competitive rates, even more so being that it is indoor and climate controlled. The site is always clean and has 24/7 access. The staff is very friendly and helpful, especially Beverly. I have zero complaints about this place other than being charged a half months rent for having our belongings there only one day into the next billing cycle. Our rent was due the 28th and we had everything out the 29th but still had to pay a half months rent after paying the previous 12 months on time, every time if not a week early some months.
Tyler M.
5/02/2017